What the Foundation cares about
The eye clinic was the life's work of the ophthalmologist H.K.H. Dr. med. Duke Carl Theodor in Bavaria. In 1917, his widow, Duchess Maria Josefa, established a foundation to continue her husband's life's work and to secure its existence in the long term. She succeeded in doing so. The eye clinic at Nymphenburger Strasse 43 has existed for over 120 years. Continuing this specialist hospital and maintaining its high quality of treatment - that is still the primary purpose of the Herzog Carl Theodor Eye Clinic Foundation today. In addition, the foundation promotes scientific work in ophthalmology.
Equal treatment of all patients has always been part of the charitable concern of the foundation. Thus, all treatments are open to all patients - regardless of whether they have statutory or private insurance or are self-paying. Patients in need have the opportunity to be treated free of charge.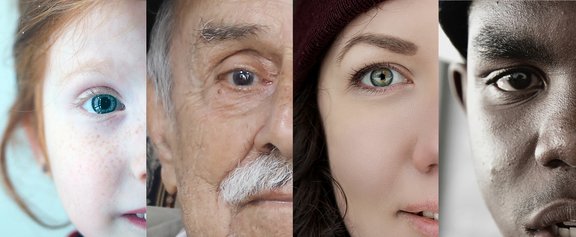 Open to the world
Eye diseases that are curable by simple means and rarely pose a problem in Western industrialized countries cause unimaginable suffering in poverty-stricken areas around the globe. Cataracts, for example, are the most common cause of blindness worldwide. In Asia and Africa alone, 17 million people have lost their sight due to this eye disease. Yet cataract surgery could restore their sight.
For more than ten years, doctors, nurses and caregivers from all over Europe, Asia and Africa have therefore been coming to the eye clinic to receive further training and then to be able to provide better help in their home countries.
The foundation covers the costs of their travel and stay in Munich. The training courses are organized and supervised by PD Dr. Ulrich Schaller and Prof. Carl-Ludwig Schönfeld, among others, who also regularly travel to their foreign colleagues in order to familiarize doctors and specialist staff with the latest developments and techniques in ophthalmology.